Hi! My name is Janis Underwood and I am a certified Master Practitioner of NLP. I received my certification from Best Resources in 2011. I was a student of Tom Best, an NLP Comprehensive Trainer and Cultural Anthropologist. NLP, and Tom, saved my life in 2009. More accurately, they saved me from me.
What I liked most about learning NLP was its ability to help me deconstruct my thinking and re-design my inner world. Weekend after weekend, I noticed my life was beginning to change. I graduated from the training in 2010 and continued to experiment with NLP after my classroom time ended, I even started a part, part-time coaching practice. In 2011, I was certified as a Master Practitioner and added Symbolic Modeling to my practice in 2012.
The way NLP has penetrated my life is such second nature to me now that I've never thought about leading my work bio with it. How I love, how I approach relationships, how I work and how I help others and myself make big changes in life come from a deep level of integration of a handful of NLP processes. As Tom would say, NLP is in my muscles.
I've been working for myself full time since 2013 and I've noticed the most valuable tool set I offer clients is the NLP training I received. Even within healing sessions, the NLP processes I have adapted for my cliental really helps them leverage and shift the biological tools they have been given from our Creator, we know them as the mind and the body. Even my more spiritually based healing sessions, such as Psychic Surgery, always utilized spiritual adaptations of the tried and true NLP technology.
NLPtech for Spiritual Application
Because of this deep love and integration of NLP in my life, I've stretched beyond my limits to reinvent myself several times within the past 6 years. And, like a lot of my clients, I've gone through a heart wrenching roller coaster ride with spirituality. I've walked through many dark nights of the soul, death transition processes, relationship transitions, and hundreds of hours of gut wrenching healing sessions with clients.
I've kept my wits about me, though, despite all the challenges. Especially challenging, has been growing a business while going through an intense spiritual recovery. I've taken some lonely paths, outside of traditional marketing, for the sake of honoring my authenticity. But where there are challenges, there are rewards and I can say I have become the driver of my own life and the keeper of my sacred-ness, both personally and professionally.
A Rewarding Life Mission
My main mission in life is to reduce suffering. Suffering can come from old thought patterns, energetic patterned physical issues, and perception mismatches, (inner and outer world misalignment). Suffering is a silent killer. Suffering is introduced to our biological system from both external and internal forces and it doesn't know class, gender or race. It keeps people from living and, at its worse, encourages people to die.
Because spirituality is important to me, I prefer to work within a person's spiritual map as we work to connect them to solutions, all while preserving their inherent creative nature. My heart sings when bringing a person's natural gifts and talents to light. But, mainly, the empath in me works hard to find ways to reduce suffering in the lives of others.
I know first hand what its like to suffer. I've only contemplated leaving this earth a couple of times, thank goodness, because I felt so hopeless. I spent most of my early years in life angry or lonely or a combination of both. I've also spent years feeling forsaken, un-special or confused.
Before NLP came into my life, I seriously thought I was unlucky or untalented. I thought a lot of my experiences in life were written in stone and destined to repeat. I had no idea back then that I could change my circumstances. But most of all, I had no idea that most of my suffering was due to my own habitual thoughts and unhelpful emotional states.
As a coach and healer, I've witnessed similar situations with clients. They, too, feel disempowered to make real change. But I knew they could, they just needed the key to unlock their strategies and gain access to their inner wisdom.
I've become multi-lingual spiritually over the years as I've helped clients navigate through their unique beliefs and maps of spirituality to help clients get to the experiences of oneness, love and peace they desperately want.
One thing is for sure. No matter what esoteric or metaphysical experience I have had with my clients during session, suffering for them was real and it thrived in the untamed landscape of the mind. Like I said, suffering does not delineate between rich and poor or spiritual and non-spiritual.
Spirituality
Because most of my clients have been spiritual and empathic, I spent a lot of hours researching their modalities, their beliefs and teachers. After all those hours of reading and research, (I probably have an honorary degree in spirituality by now), I have learned that spirituality is not THE answer to suffering. An even bigger shock for me was when I learned that, in some cases, the never-ending quest for spiritual knowledge was creating a level of suffering unbeknownst to the seeker.
It was at that time, I took a deeper look at my work. What made the most impact in my clients' lives? How did they move forward with less suffering, more clarity and more confidence? Was it the energy healing? Was it my ability to connect to other dimensions?
My healing modalities were effective, yes, but what had stood the test of time, through all the growth turns I took within my own spiritual journey, were the few NLP processes, presuppositions and meditative practices I had made my own.
What I realized was that no matter how esoteric or spiritual the client or technique was, I always used the tried and true processes I had integrated within my life to help end the suffering created by their unruly mind and/or emotions. And, this, is what I offer to you, in service to you, for you and the creator within.




Janis Underwood Janis is an ordained minister and the creator of the Sacred Psychic Surgery and NLPtech for Spiritual Application Processes. She specializes in assisting spiritually minded clients with releasing pain and creating the life they want. Her background in electrical engineering has blended nicely with various modalities including meditation, NLP, Reiki, Past Life Regression Therapy, medical hypnosis, and shamanic studies. Her own personal journey out of chronic neck pain to physical, emotional and spiritual healing led her out of a bright engineering career into a healing and coaching practice in 2010.
I believe in holistic approaches. Have you heard of focused life force energy (http://www.flfe.net)? Check it out. As a partner, I enjoy introducing this energetic boost to those interested in having access to higher consciousness on a daily basis. I have used FLFE (Focused Life Force Energy) at my office since 2016. Click on the banner below to get your FREE 15 DAY TRIAL!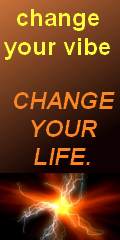 Have questions?  512-507-5956
Walk with me there. 
Yes, there, into the unseen world within. 
It's okay, it's okay. 
Your inner landscape has gifts to show you.
You have gifts to show You. 
Walk with me now and meet your true self. 
We will walk into the energy of you, into Light. 
© 2015-2018 Janis Underwood
---