A Message from My Soul
In 2017, I gathered with a group of holistic entrepreneurs to honor our business visions. We created soul vision cards together. I was compelled to create three that day. They were named Breath, Glory Be to God and Love. Every so often I rotate through them and pick one to share and play within its vibration.
From my deepest truth, today I share with you Glory Be to God to honor my commitment to no more fluff –  just the best (of my soul) ever seen (on this planet) for 2018.
The spiritual journey is individual, highly personal. It can't be organized or regulated. It isn't true that everyone should follow one path. Listen to your own truth. – Ram Dass
Where are you on your journey?
Walk with me there. 
Yes, there, into the unseen world within. 
It's okay, it's okay. 
Your soul has gifts to show you.
You have gifts to show You. 
Walk with me now and meet your true self. 
We will walk into the energy of you, into Truth.
–Janis Underwood, ©2018
Janis Underwood is the primary coach and founder of Real Life Real Changes. Janis holds a BSEE and has worked as a coach both within organizations and her own coaching practice for the past 8 years. She teaches from what she herself has experienced on her quest to know her self. This gives her an edge as a coach because what she asks clients to do, she has done. She knows how hard it is to claw your way out of confusion and nasty patterns like codependency, low self esteem and chronic emotional and mental loops.
Her own personal journey out of chronic neck pain into physical, emotional and spiritual healing led her out of a bright engineering career into a part time business coaching practice in 2010 and a full time healing and coaching practice in 2013. At one point in time she was a powerful energy healer. And even though most of her clients were getting results, she knew she had to "go deeper" and find the deeper meaning, truth to suffering.
An engineer at heart, she is passionate about re-aligning the human experience. Her background in electrical engineering has blended nicely with various modalities including meditation, NLP, Reiki, Clean Language and Symbolic Modeling, medical hypnosis, and shamanic studies.
I believe in holistic approaches. Have you heard of focused life force energy (http://www.flfe.net)? Check it out. As a partner, I enjoy introducing this energetic boost to those interested in having access to higher consciousness on a daily basis. I have used FLFE (Focused Life Force Energy) at my office since 2016. Click on the banner below to get your FREE 15 DAY TRIAL!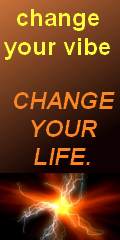 Have questions?  512-507-5956
© 2015-2018 Janis Underwood
---